HealWithFood.org's
Online Guide to Preventing Wrinkles
How to Prevent Wrinkles With Food: Daily Anti-Aging Nutrition Tips for Smooth Skin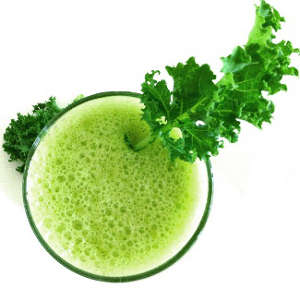 If you are looking for anti-aging nutrition and food advice that can help prevent and stop premature wrinkling of the skin, you have come to the right place. HealWithFood.org's Nutrition Guide to Preventing Wrinkles With Food is dedicated to providing nutrition and diet related anti-aging tips for women and men who want to rejuvenate their skin from the inside with the help of specific foods. But before we get into providing detailed advice for achieving and maintaining a youthful, wrinkle-free skin, let's take a look at what wrinkles really are and how they are formed.
How Do Wrinkles Form and How Can You Prevent Wrinkles?
Wrinkles and fine lines form when the skin looses its elasticity and becomes thinner and dryer. Aging skin cells encounter more free radicals because in these cells the free radical fighting antioxidants are in short supply. Free radicals are unstable molecules that contribute to the aging of the skin by damaging collagen and elastin — the key components of the skin — and by releasing chemicals that promote inflammation.
While it is impossible to completely avoid wrinkling, it is possible to slow down the aging process of the skin and thus avoid premature wrinkling. In the battle against premature wrinkles and facial lines, your foremost foe is overexposure to UV radiation from the sun. Although some sunlight is vital for good health, overexposure to the sun leads to high levels of free radicals and premature skin aging. The best way to protect the skin from excessive UV radiation is to avoid staying in the sun for too long (especially when the sun is strongest) and to wear protective clothing. Also applying a sunscreen with a sufficient Sun Protection Factor (SPF) is recommended when staying in the sun. In addition, following an anti-wrinkle diet drawing on the anti-aging properties of specific foods can help prevent and heal wrinkles. You can also prevent the appearance of new wrinkles by avoiding stress and environmental pollutants.
How Can This Anti Wrinkle Nutrition Guide Help Your Skin?
The goal of this Nutrition Guide to Preventing and Healing Wrinkles is to provide women (and men) of all ages with advice on how to successfully prevent and reduce wrinkles with healthy eating habits. The page you are currently viewing is the home page of the Guide — all the latest news and tips are published here, so be sure to bookmark this page! Other sections of this Anti-Wrinkle Guide focus on providing information about the best nutrients and foods for preventing and getting rid of wrinkles naturally. You will also find a section dedicated to mouth-watering anti-wrinkle recipes full of antioxidants and other anti-aging nutrients that can help reverse wrinkles and diminish fines lines on the skin. Use the menu on the right to navigate this Guide.


There are plenty of reasons to incorporate more mushrooms into your diet. Not only are mushrooms packed with wrinkle preventing nutrients such as zinc, selenium and ergothioneine, they are also easy to season as nearly all seasonings pair well with mushrooms. If you're serving mushrooms as a side dish, use seasonings that go well with the main dish.

To add variety to your anti-wrinkle diet, add more unusual foods such as black salsify to your food repertoire. Black salsify, also known as scorzonera, contains inulin, a type of prebiotic fiber that promotes the intestinal absorption of minerals such as the anti-wrinkle mineral zinc.

Did you know that zucchini blossoms are edible and that they are delicious and nutritious, too? They are also versatile and can be eaten sauteed, roasted, stuffed, or steamed. In Mexico, zucchini flowers are also commonly used in soups. Before using zucchini blossoms in your recipes, be sure to remove pistils from female flowers and stamens from male flowers.


Learn the health secrets of the Kitavan people who have managed to stay free of degenerative diseases.

See Article
Learn how foods like bananas and ginger can combat cellulite.

See Article
An overview of the top 21 foods for women who want to reduce their risk of breast cancer.

See Article
Learn why celebrities eat asparagus before important events.

See Article
How to grow garden cress, a powerful anti-wrinkle food, indoors during winter months.

See Article
List of foods that can help protect your skin from the sun's harmful UV rays.

See Article
ANTI-WRINKLE FOODS IN SEASON THIS MONTH
Don't forget to make the most of the mellow seasonal edibles December has to offer! The following table shows which wrinkle-preventing and skin rejuvenating foods are currently at their best in the selected regions. Please note that the information shown may be incomplete/inaccurate to some extent due to unpredictable weather conditions and other factors.

| | | | | |
| --- | --- | --- | --- | --- |
| In the UK and Ireland, December brings a harvest of mellow apples, raspberries, pears and quinces, all of which are bursting with anti-wrinkle nutrients. Other wrinkle-fighting and antioxidant foods in season include: chicory, celery, celeriac, Jerusalem artichokes, garlic, swedes, Brussels sprouts, kohlrabi, mushrooms, leeks, carrots, potatoes, spinach, onions, chard, chestnuts, cauliflower, kale, cabbage and beets. | | If you live in Australia, December is the time to savour beets, beans, kohlrabi, peas, celery, daikon radishes, squash, radishes, zucchini, carrots, watercress and cabbage, all of which are packed with wrinkle-fighting antioxidants. Also many antioxidant fruits and berries are at their finest in December, including oranges, apricots, currants, blueberries, gooseberries, boysenberries, raspberries, loganberries, blackberries, grapes, lychees, cherries, pineapples, strawberries, lemons, bananas and limes. Spices and herbs in season incluce garlic, dill, oregano, sage, thyme, chives, rosemary, marjoram, mint and parsley. | | The following wrinkle-fighting foods are in season in the Northeast U.S. and Ontario this month: kale, pears, broccoli, turnips, Brussels sprouts, rutabagas, chard, cauliflower, arugula, sprouts, parsnips, leeks, mushrooms, cranberries, beets, winter squash, garlic, carrots, apples and onions. |

| | | | | |
| --- | --- | --- | --- | --- |
| It is still possible to find locally grown produce in Illinois, Michigan and Ohio in December. The following wrinkle-combating, locally grown foods are available at many farmers markets: cauliflower, cabbage, onions, apples, mushrooms, potatoes, carrots, turnips and parsnips. | | Wrinkle-fighting vegetables and herbs in season in this region include radishes, chard, cabbage, beets, Brussels sprouts, mushrooms, green onions, arugula, carrots, broccoli, lettuce, kohlrabi, kale, cauliflower, celery, turnips, cucumbers, squash, peppers and sweet potatoes. Also many antioxidant fruits — such as lemons, apples, pomegranates, oranges, and grapefruits — are at their finest in December. | | Anti-wrinkle foods in season in Florida include avocados, thyme, navel oranges, guava, papaya, lemongrass, green beans, okra, onions, tangerines, oregano, grapefruits, passion fruits, chard, tomatillos, oranges, beets, cabbage, cauliflower, Chinese cabbage, celery, lettuce, strawberries, mushrooms, radishes, leeks, squash, tomatoes, peppers, cucumbers, zucchini, broccoli, parsley, carrots, limes, and fennel. |