Healthy Berries & Their Benefits (A-Z List)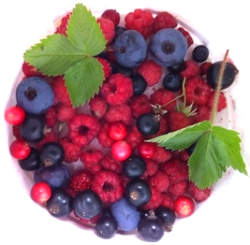 Berries are among the healthiest foods you can eat. They are packed with antioxidants and vitamins, and many of them are also rich in health-boosting fiber. Due to their high nutritional value and strong antioxidant properties, berries have been researched extensively for their potential to prevent everything from cancer and cardiovascular disease to macular degeneration and inflammatory diseases such as rheumatoid arthritis.
Below, you find a list of some of the healthiest berries as well as information about their potential health benefits. Also included are links to articles covering the benefits of each berry in detail.
Acai Berries
Aronia Berries
Bilberries (Wild Blueberries)
Blackberries
Blue Honeysuckle Berries
Cranberries
Elderberries
Lingonberries
Maqui Berries
Raspberries
Sea-Buckthorn Berries
Book You May Like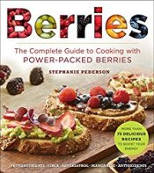 In Berries: The Complete Guide to Cooking with Power-Packed Berries, New York-based health writer and certified holistic health counselor (CHHC) Stephanie Pedersen provides more than 75 recipes to tempt your palate and boost your well-being. Quinoa Cranberry Red Soup, Berry Kale Quinoa, Healthy Berry Streusel Bars, Key Lime Avocado Berry Pie, and Superfood Purple Smoothie are just a few of the mouthwatering recipes featured in this berry-focused cookbook. Learn more about it on Amazon.
Don't Miss This

Health Benefits of Different Teas and Herbal Infusions
Get the lowdown on the health benefits of different types of teas and herbal infusions.
Related Articles