Green Leafy Vegetables and Psoriasis
In Healing Psoriasis: The Natural Alternative, Dr. John Pagano singles out green leafy vegetables in general, and romaine lettuce in particular, as important functional foods for people with psoriasis. But what do recent studies have to say about the potential anti-psoriasis effects of green leafy vegetables? Let's find out.
Is There a Link Between a High Intake of (Green Leafy) Vegetables and a Reduced Risk of Psoriasis?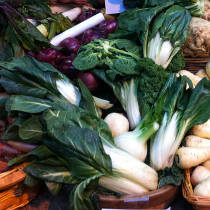 An Italian case-control study published in the British Journal of Dermatology documented a decrease in psoriasis risk with an increase in the intake of green vegetables, albeit with borderline statistical significance. In addition, it found a clearly statistically significant inverse association between the incidence of psoriasis and the intake of beta-carotene from foods. Although we typically associate beta-carotene with orange vegetables such as carrots and sweet potatoes, the truth is that green leafy vegetables like spinach, kale, romaine lettuce, collard greens, microgreens, dandelion leaves and cress are also excellent sources of beta-carotene. In green vegetables, this orange carotenoid pigment is simply masked by the presence of the green chlorophyll.
Other studies have associated a high overall vegetable intake with a decrease in the incidence of psoriasis. An observational study published in the Journal of Translational Medicine, for example, found an inverse association between the incidence of psoriasis and fruit/vegetable intake in general, and a positive association between the incidence of psoriasis and consumption of red and processed meat. In another study, published in the British Medical Journal, adherence to a vegetarian diet, preceded by a 2-week fasting period, resulted in significant symptom relief in some psoriasis patients. The positive effects of vegetable consumption in psoriasis patients might be linked to the antioxidant and anti-inflammatory properties of vegetables.
Need an Easy Way to Incorporate More Green Veggies into Your Diet? Give Green Smoothies a Try!
Green smoothies, which are essentially fruit smoothies jazzed up with green leafy vegetables, have become extremely popular in recent years, and for good reason: whipping up green smoothies is one of the easiest ways to incorporate more nutritious green leafy vegetables such as kale, spinach and romaine lettuce into your diet. All you need to do fill the blender jar half full with your favorite fruits and greens, along with some water or juice, and hit the blend button, and within a minute, you'll have a delicious, antioxidant-rich green smoothie! Or, if you prefer tried-and-true recipes, turn to The Green Smoothie Recipe Book.
References:
L. Naldi et al (1997). Dietary factors and the risk of psoriasis. Results of an Italian case-control study. British Journal of Dermatology, 134(1), 101-106.
L. Barrea (2015). Nutrition and psoriasis: is there any association between the severity of the disease and adherence to the Mediterranean diet? Journal of Translational Medicine, Jan 27, 13:18.
G. Kavli et el (1983). Psoriasis: familial predisposition and environmental factors. British Medical Journal, 291(6501): 999-1000.

Sponsored Links / Ads
Book You May Like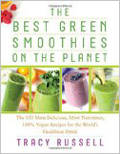 In
The Best Green Smoothies on the Planet
, smoothie expert Tracy Russell delivers 150 accessible recipes for delicious smoothies that are packed with fresh fruits and vegetables – particularly leafy greens – that you can find at your local grocery store or farmers' market. She also reveals optimal flavor pairings (which green goes best with which fruit and which fruits blend best together) and provides nutrition information for each of the recipes featured in this fascinating book. To learn more, or to order your copy today, visit
Amazon.com
,
Amazon.co.uk
or
Amazon.ca
.