Machines That Make "Milk" from Nuts, Beans and Grains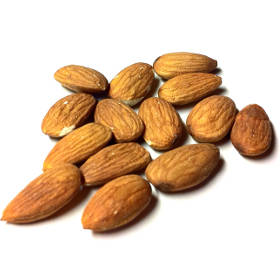 Are you looking for a machine that makes vegan "milk" from nuts, soy beans or grains? Here are some tips, reviews and comparisons to help you pick a soy and nut milk maker that has the right size and features to meet your needs.
Almond milk, soy bean milk and other types of non-dairy milks, or "mylks", are increasingly popular among Americans who are trying to cut back on dairy. Unfortunately, however, the non-dairy milks you can buy in supermarkets usually contain very little actual nuts, soy beans or grains, so they are not a particularly good source of nutrients unless the manufacturer has enriched the product by adding some vitamins or minerals to it. What's more, the store-bought mylks typically contain sweeteners, thickening agents and other additives.
The good news is that you can also make your own non-dairy milks from soy beans, grains and nuts such as almonds. The easiest way to make your own mylks is to use a machine specifically designed to extract "milk" from nuts, beans and grains. If you're not ready to buy an automatic mylk maker yet, you can also make nut milk without one of these machines, but it can be a quite a hassle. For example, if you want to make almond milk without an almond milk maker, you'll first have to process the almonds in a grinder, then put the ground almonds in a blender along with some water, and finally strain the mixture using a sieve or cheesecloth.
The best non-dairy milk makers typically come with both a powerful grinding/blending mechanism and a heating element, which makes them extremely versatile. In addition to making "milk" from nuts, beans and grains, some of the best non-dairy milk makers also make soups, smoothies, baby foods, salad dressings, and more.
Below, you find basic information about some popular nut, soy and grain milk makers sold in the US and Europe, as well as links to in-depth reviews covering the pros and cons of each model in detail.
Reviews of Top-Rated Nut and Soy Milk Makers