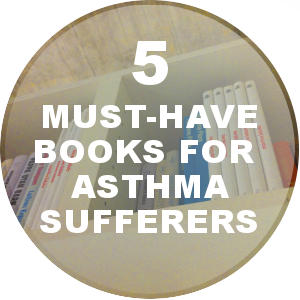 5 Must-Have Books for People with Asthma
Looking for books on asthma to help you better understand and manage this chronic condition affecting 25 million Americans and over 5 million people in the UK? Here, we present five great books for people with asthma, from practical guide books focused on asthma treatments to books that do not specifically address asthma treatments but that provide some other useful information for people with asthma. Most of the books are available both as hardcover books and as paperbacks, and some are also available as e-books.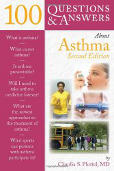 100 Questions & Answers About Asthma
In this authoritative guide book, Dr. Claudia S. Plottel provides practical answers to asthmatic people and their families about the development of this chronic disease, treatment options, coping strategies, the importance of exercise and nutrition, and much more. If you're not much of a reader, this asthma book might be a good choice for you: the question-and-answer format allows you to only pick the topics that interest you, and read them in any order you like. This clearly written, highly readable book is available from Amazon.com and Amazon.co.uk.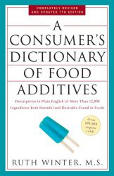 A Consumer's Dictionary of Food Additives
Understanding food labels is key to eating a healthier diet. For some people with asthma it may even be life-saving as certain additives and preservatives hidden in common foods act as strong asthma-triggers in some individuals. A Consumer's Dictionary of Food Additives by Ruth Winter, an award-winning author, gives you the facts about the safety and side effects of more than 12,000 ingredients in plain English, covering everything from preservatives to harmful pesticides. A must-have reference book and guide for anyone interested in eating a cleaner diet, this book is available from Amazon.com and Amazon.co.uk.

The Asthma Sourcebook
Written by an acclaimed pulmonary specialist and one of New York magazine's "Best Doctors in New York", this all-in-one sourcebook provides comprehensive information about the best therapies, medications, and dietary habits for people with asthma. It also contains dedicated sections on asthma and pregnancy, exercise-induced asthma, occupational asthma, and more. To learn more, check out the reader reviews on Amazon.com or Amazon.co.uk.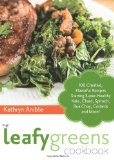 The Leafy Greens Cookbook
High consumption of green leafy vegetables has been associated with a lower prevalence of adult asthma, but coming up with ideas on how to incorporate these nutritional heavyweights into your diet is not always easy. In The Leafy Greens Cookbook, private chef and caterer Kathryn Anible provides 100 creative recipes featuring both common leafy greens as well as some less well known green goodies, such as escarole, dandelion greens, and rapini. To buy this inspiring cookbook, or to read what people who have already bought it have to say, click here (US residents) or here (UK residents).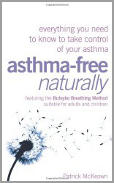 Asthma-Free Naturally (Featuring the Buteyko Breathing Method)
Looking for a book on natural or alternative treatments for asthma? In Asthma-Free Naturally, accredited Buteyko practitioner Patrick McKeown presents the famous Buteyko Breathing Method and provides guidance on diet, sleep, physical activity, and other lifestyle changes that can provide a natural alternative to asthma medications. The much-appraised Buteyko Breathing Method is suitable for adults and children alike. Available from Amazon here (US residents) or here (UK residents).
Sponsored Links / Ads
Don't Miss This

Visit HealWithFood.org's Guide to Managing Asthma
Visit the home page of our asthma guide to get the latest tips, recipes and news!
More to Explore