Psoriasis Patients May Benefit from Low Calorie Diets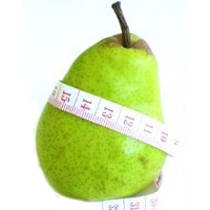 Note: Always talk to your doctor before starting a new diet.
According to a systematic review and meta-analysis published in the International Journal of Obesity in August 2015, weight loss achieved through dietary modification or exercise is associated with reduction in the severity of psoriasis in overweight or obese patients. As the news spread and people with psoriasis learn about the benefits of weight loss, low calorie diets may well become popular among people suffering from this irritating skin condition. Although low calorie diets are primarily used in attempts to reduce excess body weight, there is some preliminary evidence suggesting that they might also help alleviate psoriasis symptoms even if weight loss is not achieved.
Low Calorie Diets Might Help Fight Psoriasis, Study Hints
In the early 2000s, a group of Croatian scientists set to investigate whether a low calorie diet could reduce clinical features of moderate non-pustular psoriasis vulgaris, an inflammatory skin disease that is caused by increased epidermal proliferation and that is usually characterized by skin lesions covered with silvery scales. Psoriasis can occur on any part of the body, but it most commonly occurs on the hands or feet.
The study, which was carried out in a hospital in Osijek, Croatia, involved 82 patients aged 46 to 65 who had been suffering from the skin disease for at least 10 years. Fourty-two of the study participants were put on a low calorie diet for four weeks, during which they also received topical treatment. The remaining forty participants received regular hospital food and topical treatment. The low calorie diet provided 855 calories per day, and was heavily focused on fresh and boiled vegetables, low energy fruits, rice and wheat bread. The standard hospital diet, on the other hand, supplied each control with 2100 calories per day and included all sorts of foods.
At the end of the four-week trial, those who had been on the low energy diet showed fewer clinical features (skin lesions) than those in the control group. Interestingly, however, no significant changes in body weight were observed in either of the groups. The researchers concluded that low calorie diets could have an important role in the prevention and treatment of moderate non-pustular psoriasis.
Further Evidence Supporting the Theory
While the results of the Croatian study described above are certainly promising, they do not prove that low calorie diets can help alleviate symptoms associated with psoriasis. In fact, since the intervention diet and the control diet used in this study differed not only in terms of calorie count but also in terms of overall nutritional composition, it is possible that some other nutritional aspect of the low energy diet could have contributed to the observed effects. However, also other studies have suggested that inflammatory diseases could be improved by fasting periods or low-energy diets, and the prevalence and severity of psoriasis have been reported to be lower in periods of insecure food supply, lending further weight to the theory that calorie restriction might offer benefits to people with psoriasis. What's more, in an animal study carried out on mice, calorie restriction (by 33% of energy intake) for 4 weeks decreased the epidermal cell proliferation rate by 45%.
References:
1. S. Upala and A. Sanguankeo (2015). Effect of lifestyle weight loss intervention on disease severity in patients with psoriasis: a systematic review and meta-analysis. International Journal of Obesity, 39(8):1197-202.
2. I. Rucevic et al (2003). The role of the low energy diet in psoriasis vulgaris treatment. Collegium Antropologicum, 27 Suppl 1:41-8.
3. M. Wolters (2005). Diet and psoriasis: experimental data and clinical evidence. British Journal of Dermatology, 153(4):706-14.
4. E. Hsieh et al (2004). Dynamics of keratinocytes in vivo using HO labeling: a sensitive marker of epidermal proliferation state. Journal of Investigative Dermatology, 123:530-6.
Don't Miss This

List of the Best Low Calorie Fruits
List of 10 low-calorie fruits, each of which provides fewer than 50 calories per 100 grams.
More to Explore
Book You May Like

If you are looking for an easy-to-use low calorie cookbook, be sure to check out the
Mix & Match Low-Calorie Cookbook
from the Editors of
Cooking Light
, America's leading epicurean magazine and authority on healthy cooking. This extraordinary cookbook provides four categories of recipes – breakfast, lunch, dinner, and snacks – and if you pick one from each category, plus an extra snack, your total calories for the day will always be 1500 calories or less. The book also includes options for increasing the portions in case you need more than 1500 calories a day. Available from
Amazon.com
,
Amazon.co.uk
&
Amazon.ca
.